Skillshare Promo Codes and Coupons
With Skillshare promo code, you can get 2 months of free premium account with unlimited access to all skillshare courses. With an exclusive Skillshare coupon, you can get up to a 50% discount on the annual subscription.
You can save your money as it is by signing up in your Skillshare account by using the Couponbarrows
skillshare offers
. So don't ever miss to go through Couponbarrow to get the latest and the right coupon for buying your required plan with maximum discount.
[COVID-9 Update] –
Skillshare is offering help to people who are affected by COVID-19. You can request a promo code to get free or discount access to the platform. Please reach out to
[email protected]
for more details.
47% Discount on Skillshare Premium Annual Subscription
For new users who are opting for an annual subscription will get 2 months of free premium access and a flat 47% discount on the payment. That means you can save almost half of the original price. You need to pay only $96.
Skillshare Half-yearly and Quarterly Plan Discounts
For a half-yearly Skillshare subscription, you will get a 33% discount and a 30% discount for quarterly subscriptions. There is no limitation to these plans. You will be able to subscribe to any course category under skillshare.
Skillshare 2 Months Free Coupon
3 months Skillshare coupon is not valid anymore. Skillshare has discontinued the 3 months offer and now it has changed to
2 months a free account
.
50% Skillshare Student Discount
Skillshare Gift Card [2021]
You can send a gift card with a Skillshare promo code for your loved once to improve their carrier. If you go for 3 months, you have to pay only $36. And if you want to send it for 6 months, then you have to pay $60 only which means you will get a flat 33% off. It's always better to pay annually to get a maximum offer of 47%. That means you have to pay only $96.
Skillshare Free Trial Account
Get 2 months free for a premium subscription by using Skillshare free promo code from Couponbarrow. You will get 100% off for all online courses from Skillshare. This is for 2 months for all new customers by using the Skillshare discount coupons.
After the two months, a free subscription gets over,  you can go for its 6 months or yearly subscription plan with up to 47% discount on the total purchase amount.
How to Use the Skillshare Promo Code?
Follow the instructions below to properly redeem the skillshare promo code, so you can get the maximum discount on the Skillshare learning platform.
Step 1: Get the promo code from the above coupon links.
Step 2: The promo code link will take to a dedicated coupon redemption page as shown below.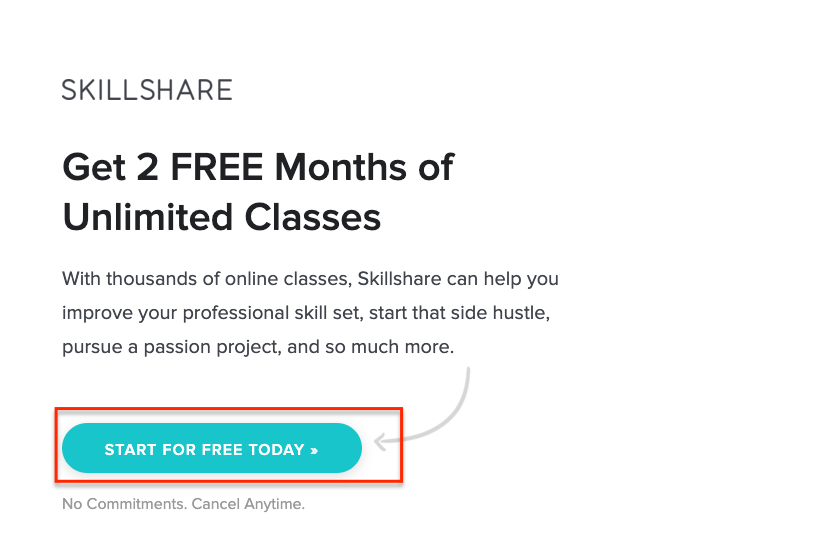 Step 3: Click the "Start for Free" Option. It will take you to the checkout page.
Step 4: Provide the required details and register for the free account. You will be given the first 2 months completely free.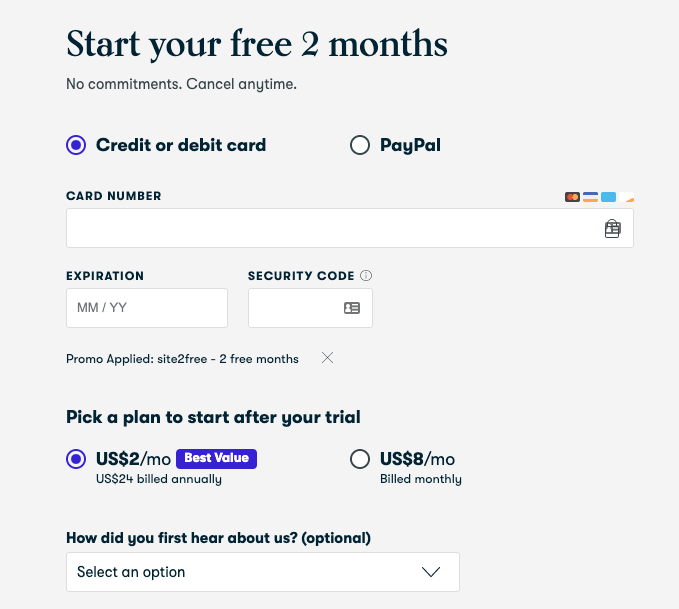 About Skillshare
Skillshare was started in 2010 by Michael Karnjanaprakorn & Malcolm Ong. It is the largest course provider for creative skills and other courses on technology verticals. Skillshare offers subscription-based course access when you can access any course on their catalog with a valid subscription. Currently, skillshare has more than 2 million registered students.
Skillshare primarily focuses on creative skills like photography, arts, creative writing, animation, fine arts, painting, etc.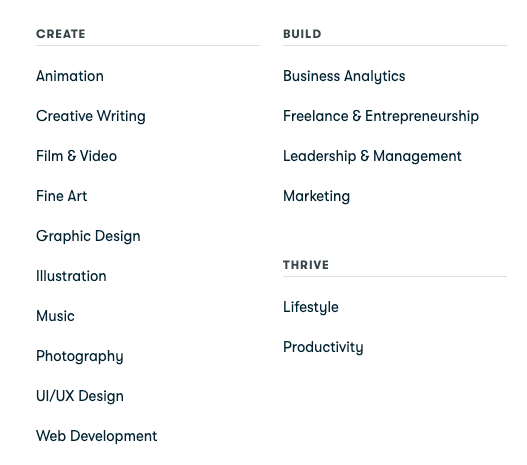 Also, there are courses on business Analytics, freelance, entrepreneurship, leadership & marking, web development, UI/CX development, DevOps, Lifestyle & productivity.
Skillshare workshops
are a great way to learn skills by working on a real-time project. You can work with like-minded students and share feedback. When you work in a collaborative nature, you can be on track with the workshop tasks.